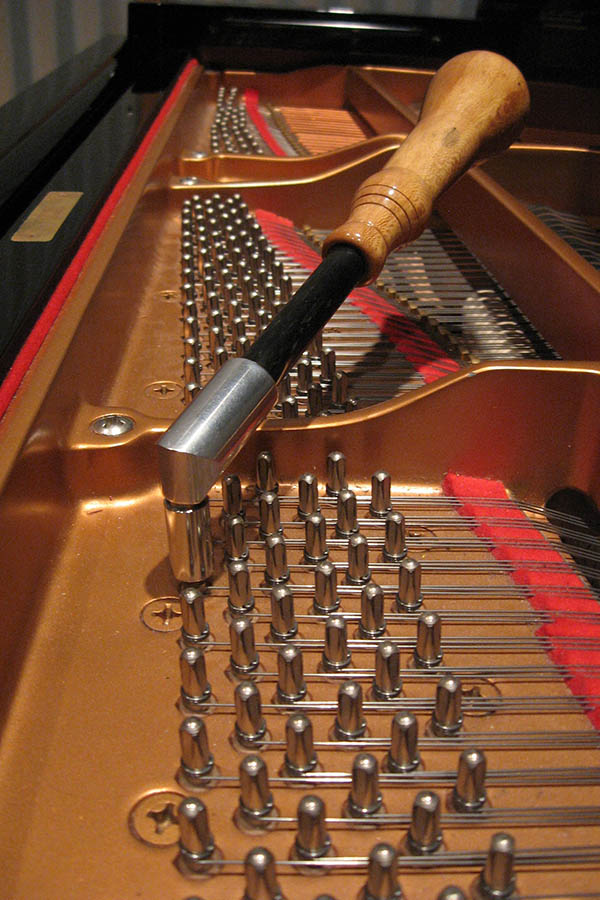 Repair & Rebuilding:
From simple repairs to complete rebuilding/restoration, A PIANO MAN takes the time to be thorough and ensure all workmanship lasts. We use the finest materials and techniques to obtain the best results, working in tandem with your desires and budget.
Action Regulation:
When new, your piano is a finely balanced, amazingly complex, sensitive instrument. Over time, materials wear down and adjustments change. In order to compensate for wear, compacting of cloth & felt and changes due to humidity, etc., periodic adjustments must be made. Your piano has well over 21 points of adjustment for each key which need to work together and be up to proper specifications. Obtaining this correct relationship between every part is called a Regulation and will prevent unnecessary wear. Left in disrepair, your piano will eventually become unplayable.
Voicing:
Voicing hammer felts will change the tone to be mellow or brilliant, soft or loud, depending on where and how the hammer is needled or treated. This can be done for an overall change in sound or can be useful in making a note that "sticks out" become more like its neighbors.
Piano Life Saver: Dampp Chaser System:
Humidity in the West Valley area is a major cause of numerous problems in pianos. I recommend and install the Dampp Chaser humidity control systems. Not only do they produce a computer-controlled environment of 42% humidity, but they help protect the sound board and allow tunings to last longer by increasing environmental stability.
Evaluations:
I provide valuable advice with a pre-purchase inspection of used and new pianos. Half of this charge may be applied toward any future work with A Piano Man. See "Pricing" for further details.
Prompt, Reliable & Courteous Piano Tuning Surprise and West Valley